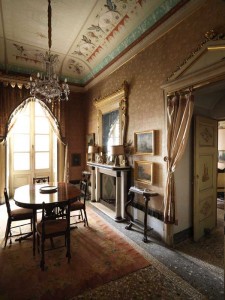 Museums
– Creation, organization and management of structures and museum projects.
– Design and REALIZATION of exhibitions / exhibitions and side events connected.
Events and Conferences
– Organization of events, happenings, conferences, lectures, debates, seminars.
Workshop and Teaching
– Promotion, through the establishment of scholarships, research in the cultural, scientific, historical and artistic.
– Establishment and management of training courses, meetings and services for universities, schools and training institutes.
– Consulting and technical or scientific support.
Conservation and Restoration
– Projects of consolidation, restoration and maintenance; Support for protection activities and protection of works of art, including the establishment of schools and specialized courses.
– Cataloging of cultural goods; care and preservation of libraries, photographic libraries, collections.
Partnerships
– Promotion of agreements with scientific institutions, cultural and educational, Italians and foreigners.
– Support, including through grants and loans, the development of institutions, associations, organizations that work for the achievement of objectives related to the Foundation.
Publications
– Editing, publication and distribution of books, news, editorial tools.