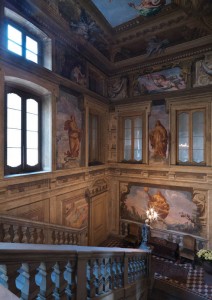 Promote, disseminate, communicate.
Continuing the family tradition of the Conti Moroni, the core objective of the Foundation is to promote events aimed at encouraging public interest and appreciation for the study of all forms of art and science.
The "Fondazione Museo di Palazzo Moroni" has two ambitious goals: to share the beauty of Palazzo Moroni, along with its conservation and restoration; and to promote innovative cultural pursuits, events, and connections of an international and national dimension, in order to enliven and enrich the city's scientific and artistic profile through the space, resources and instruments provided by the agency.
In this respect the foremost supporters of the foundation's development and activities are the main local institutions: the Municipality, the Provincia, and Bergamo's Chamber of Commerce.